Clinic Dispensary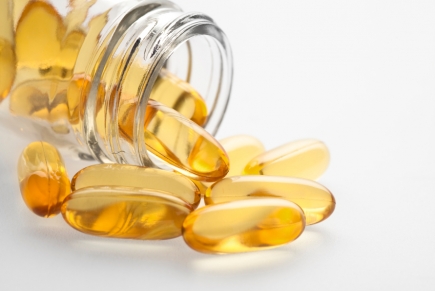 Our dispensary carries many professional product lines which are available only through licensed health care providers. Naturopathic Doctors are trained in the prescription, use and monitoring of natural therapeutics including vitamins, minerals, botanical medicines, Chinese botanical medicines, amino acids, nutritional oils, and much more. Natural products, although natural, may still have side effects and the potential to cause adverse reactions or drug interactions when used alone or in combination. Your Naturopathic Doctor will monitor your use of dispensary items supplements thus you may be required to book an appointment or complete laboratory testing prior to the refill of some products. Products should only be used for the prescribed duration. We do not dispense products if it has been more than a year since your last visit with your Naturopathic Physician for your safety. You Naturopathic Doctor will also pay special attention when prescribing during pregnancy, breastfeeding or with specific health conditions.
Naturopathic Doctors must stay up to date with natural health research, thus as a part of continuing education your Naturopathic Doctor reviews the latest research on your condition and its related treatments. Our dispensary is available for patient convenience, however we always want our patients to know that they are never obligated to purchase from our dispensary.
Professional product lines available at our dispensary:

Seroyal, Unda, Cytomatrix, DFH, Thorne, Metagenics, St Francis Herbs, MediHerb, Dr. Reckweg, NFH, Douglas Labs, Pascoe, Three Treasures, Golden Flower, Cloud, Proderm, Weleda, Designs for Health, Integrative Therapeutics, Alumier, Providence Apothecary, Signature Supplements etc.
*

our dispensary if for clinic patients only. If you see another practitioner, we require a faxed prescription prior to dispensing any products
Botanical Dispensary
A botanical tincture is an extract of a plant suspended in a alcohol or glycerin solution making it's medicinal ingredients readily available. We carry upwards of 75 single botanical medicines, and are able to individualize them to your patient's health care needs. Your Naturopathic Doctor may individually compound a formulation specific for your health condition or health care need when clinically relevant to your health complaint. Botanical tinctures are customized for clinic patients only. Please be aware that all tincture formulations are final sale.
Clinic Return Policy
We do not guarantee product results or success from products purchased through our clinic. Each person is unique in their response. One person may notice great benefit from a supplement, while another may have a side effect or an allergy. Herbs and supplements, just like medicines, are no different and can also have side effects. We are not able to offer a refund once the seal of a product is broken and/or the bottle is opened.
We will offer a full refund if a bottle is returned to us unopened, seal intact and in excellent condition with-in 14 days of date on receipt of purchase. Supplements returned after 14 days and with-in 30 days of original purchase date unopened, seal intact and in excellent condition will receive an in clinic credit towards your next purchase or treatment. We do not accept products for return if returned 30 days or more from the original purchase date on the receipt.
We do not offer refunds for any compounded botanical tinctures. We recommend you start with a 30ml -100ml botanical size initially to ensure product satisfaction and tolerance.
Terms of Use
Before buying or using any products or information provided on or through this site, including without limitation any products or information provided on this website or any linked site, you should speak with your own health care professional. You should not use the information on this site for diagnosis and/or treatment of any health related problem or for prescription of any medication or other treatment. You should always speak with your physician or other health care professional, and read all information provided by the manufacturer of a product and on any product label or packaging, before taking any medication or nutritional, herbal or homeopathic supplement.