Massage Therapy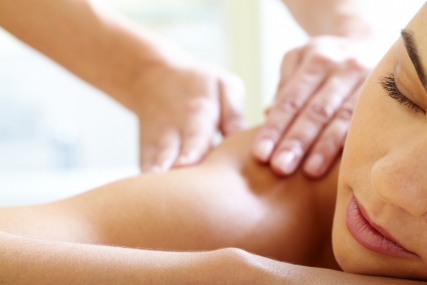 Massage therapy involves the manipulation of the muscles and soft tissue to address pain, discomfort, muscle spasm, stress and to promote wellness. Massage therapy may be used to help treat numerous conditions associated with increased muscle tension, inflammation and resulting pain. Massage therapy can also help to reduce stress as a part of a collaborative treatment plan. Registered Massage therapy is covered by many extended health care plans.
Prior to arrival at our clinic for your first massage therapy appointment our receptionist will ask you to complete a health history form. This will then be reviewed with our massage therapists during your visit to help her better understand your current state of health and work with you to develop goals of therapy.
Included in your first visit is a postural assessment and possibly muscle and range of motion testing and observation. This will help to pinpoint the cause of any chronic pain and also identify areas that could be troublesome in the future. For this reason its best to come dressed in loose comfortable clothing such as shorts and a tank top. We offer direct billing for most extended health care plans.

What to expect during a massage:
You will be covered with a sheet at all times during the massage. Only the body part being worked on is uncovered.


Massage works best when the therapist's hands contact the skin. Most people will leave their underwear on. However, you may remain dressed if you feel more comfortable that way. We invite you to

bring shorts and a T shirt to any appointment.

You are the client--you are in charge. Massage therapists are trained to provide client-centred therapy. Your consent is central to the experience. You can stop or change the treatment at any time.
Benefits of Massage Therapy
Our Massage Therapists can be a valuable part of your health care team. Massage therapy has been fount to offer benefit for:

Tension

Pain



Post-surgical supportive care


Stroke recovery

Soft tissue injury

Headaches

Sports injuries

Stress




Repetitive strain injuries
Whether you're training for a marathon, having or had a baby, managing chronic pain, recovering from injury and everything in between, massage could be just what you need. Book your massage today. We offer direct billing for many plans.