Prenatal Acupuncture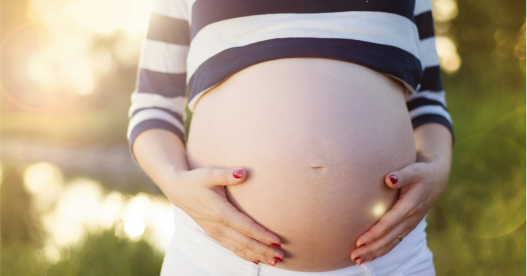 Our clinic supports mothers-to-be to try to maintain a healthy natural pregnancy and to collaboratively treat pregnancy related ailments with drug-free options. Acupuncture may help support a women in managing numerous pregnancy related conditions along with the care she is receiving by her primary maternity provider.
Morning sickness, nausea and vomiting
Cervical Ripening Support
Breech or malposition
Constipation, haemorrhoid's or loose stools
Hypertension
Insomnia
Anxiety and depression supportive care
Threatened miscarriage
Pubic symphysis pain
Sciatica and restless leg syndrome
Low back pains
Headaches
Acupuncture for Nausea of Pregnancy
Nausea of pregnancy or morning sickness is a normal and natural part of pregnancy. Nausea of pregnancy typically arises around 6-8 weeks of pregnancy. Although common, the symptoms can be debilitating. Many women suffer from scent sensitivity, nausea, vomiting, poor appetite, constant salivation, poor energy and inability to function in their day to day lives. Those with extreme nausea and vomiting are at risk of poor weight gain and dehydration. Acupuncture has been found in many clinical trials to be a supportive treatment option for morning sickness. We recommend acupuncture twice weekly until relief is obtained. We will also provide you with additional dietary recommendation to ease nausea along with naturopathic therapies provide relief.
Breech or Posterior Position Acupuncture
Multiple studies have found acupuncture to offer energetic supportive therapy for a mother with a breech baby. Many studies examining acupuncture for this purpose have been published in numerous Chinese Medicine and other medical journals. We offer acupuncture along to support the other recommendations provided by your primary maternity provider in collaboration. We accept referrals from midwives and maternity care providers.
Cervical Ripening Acupuncture
Cervical ripening acupuncture has been used for centuries to support a mom-to-be to energetically prepare her body for labour. Acupuncture is often recommended starting week 37-38 of a pregnancy unless directed otherwise by your maternity care provider to gently support the body in preparation. Studies have found acupuncture during pregnancy to help to reduce in labour related interventions and complications.We accept referrals from midwives and maternity care providers. In 1998 a study found that acupuncture treatments from 36 weeks on wards had a positive effect on shortening the first stage of labour, which is defined from 3cm cervical dilation to complete dilation of 10cm. The acupuncture group had labour's that lasted on average of 196 minutes compared to the control group of 321 minutes.
Labour Preparation Acupuncture
Labour preparation acupuncture is a therapy used to support the natural onset of labour in women whom are past their due date. Contact reception to book your appointments!
Book your appointment today with our acupuncturist